Course Details
May 30-June 1, 2017
Location: Columbia University Campus, New York City, New York USA
$2495
---
Faculty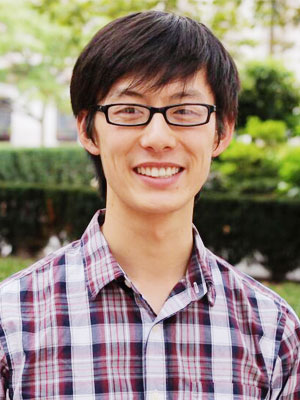 Prof. Eugene Wu
Eugene Wu is Assistant Professor of Computer Science at Columbia University. He received a Ph.D. in Electrical Engineering and Computer Science from MIT in 2014, and a B.S. from UC Berkeley. He is broadly interested in technologies that help users play with their data. His goal is for users at all technical levels to effecitvely and quicly make sense of their information. Eguene is interested in solutions that ultimately improve the interface between users and data, and techniques borrowed form fields such as data management, systems, crowd sourcing, visualization, and human-computer interfaces.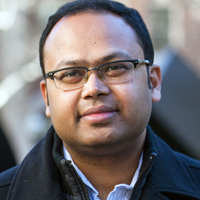 Prof. Suman Jana
Suman Jana is Assistant Professor of Computer Science at Columbia University. His primary research area is computer security and privacy. He is broadly interested in securing software systems by designing automated tools for finding software bugs/invulnerabilities. He has received several awards for his research including two best paper awards at the IEEE symposium on Security and Privacy (Oakland), the PET award, and NYU-Poly/AT&T best applied security paper award. He is also a recipient of a Google Research Award in Computer Security. More details about his work can be found at sumanj.info.
Course Content and Structure
This three-day course provides a hands-on introduction to data processing with big data, as well as security risks and privacy issues regarding big data systems. Data processing topics include:
Key components of a big data processing pipeline
Data cleaning and preparation
Query execution
Modern data processing engines
Data Visualization
Big Data privacy topics include:
k-anonymity
l-diversity
t-closeness
Deanonymization attacks
Differential privacy
Designing security big data systems topics include:
Memory corruption attacks
Sandboxing
Understanding and using bug finding tools
Problems with data anonymity and privacy
Denonymization attacks
Differential privacy
Course Objectives
After taking this course, participants will have a broad understanding of the data management lifecycle and the key issues that need to be taken into account when creating a data processing pipeline. This includes the ability to clean and prepare data to be put into big data processing systems, the different architecture decisions when picking a big data processing system, and how to use it for processing and visualizaing large data sets.
Further, participants will learn about the key classes of security and privacy risks that big data systems pose as well as the principles needed to design systems that can mitigate these risks. In addition, participants will learn about the dangers that buggy code poses to big data systems and get hands-on experience in finding and fixing security bugs using automated bug finding tools.
Who Should Attend
Professionals and executives that are interested in managing large amounts of data and the security and privacy implications.  We will discuss large scale data management, data privacy, security, and visualization.